Top 7 Gettysburg Area Annual Events
Gettysburg is a historically rich destination, perfect for tying the knot and beginning the next chapter of your lives together. If you've already secured your venue, your next focus may be creating your wedding weekend itinerary. While some locations are known for offering attractions during specific seasons, Gettysburg hosts exciting events throughout the year.
From music festivals to historical programs, you and your wedding guests can experience the magic of Gettysburg through local traditions, history, and memorable excursions. So review our list and determine which events coincide with your wedding weekend.
Here are 7 Gettysburg area annual events to consider including in your celebration's festivities!
1. Gettysburg National Military Park Programs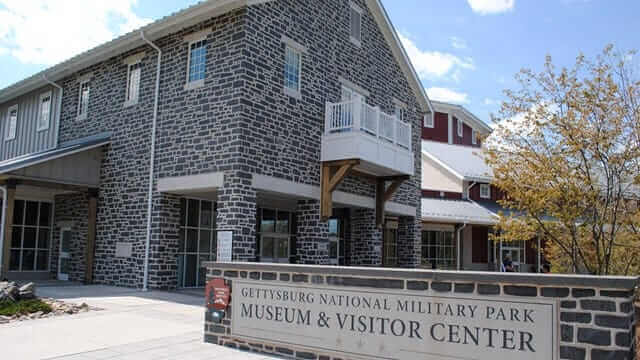 A must-see landmark, Gettysburg National Military Park offers many educational and immersive programs to teach visitors about life during the Civil War. Check out the guided tours led by rangers, where you can explore the grounds or witness reenactments of past battles. You can also listen to war stories from guest speakers during evening campfires for an intimate storytelling experience.
In addition, Gettysburg National Military Park provides programs for children, so if you have kids attending your wedding, you can include them in this venture.
2. Anniversary of the Battle of Gettysburg
Gettysburg National Military Park and the community host the Battle of Gettysburg Anniversary every year. This show-stopping event includes commemorative ceremonies, guided tours, and lectures from historians and experts in the field. Guests can also enjoy living history demonstrations, showcasing the lives of locals during the battle.
Some other noteworthy features are the reenactments and the Medical Museums in the Lady House. This insightful experience is an excellent option for couples planning a midsummer celebration!
3. Remembrance Day Parade and Ceremonies
On November 19th, 1863, President Abraham Lincoln delivered the Gettysburg Address at the National Cemetery at Gettysburg, formerly known as the National Soldier Cemetery. Although many may be familiar with the iconic speech, Gettysburg pays homage to it with the Remembrance Day Parade and related ceremonies.
Crowds of history enthusiasts and reenactors love participating in this parade. You may see people dressed up as past presidents, as well as infantry and artillery units partaking in the procession. During the march, expect to hear patriotic tunes from local bands. If your Gettysburg wedding is in early November, check out this parade!
4. Gettysburg Wine and Music Festival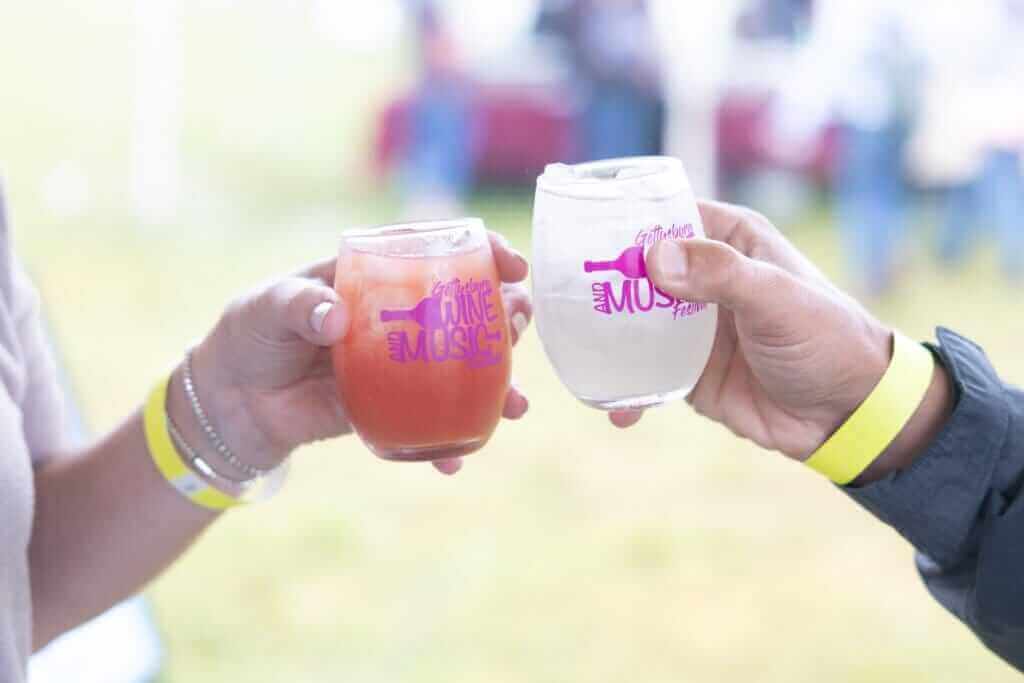 There's nothing like drinking wine while listening to live music. After your special day, you can unwind at the Gettysburg Wine and Music Festival. Taking place each year in September, guests can savor a diverse range of wines from local vineyards and learn about the wine production process.
Beyond the delectable flavors, you can enjoy vendors, from food trucks to gourmet appetizers, to satisfy your hunger. Plus, you can dance with your new spouse to live music. Couples marrying in the fall can add this attraction to their weekend plans!
5. Gettysburg Bluegrass Festival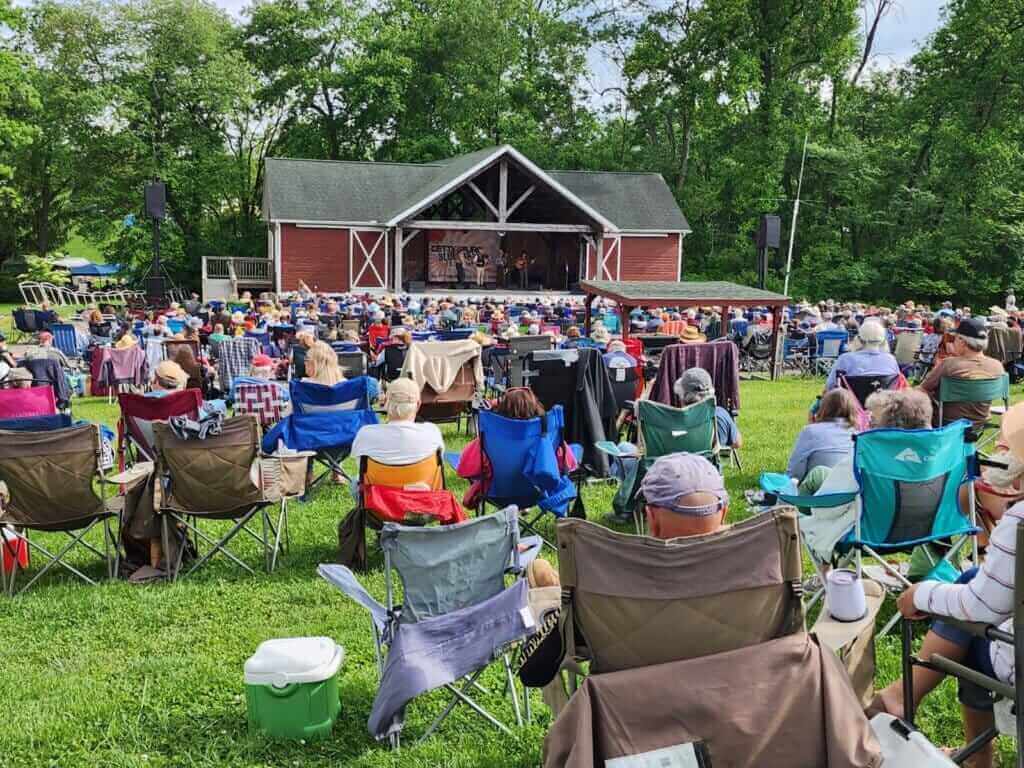 Gettysburg Bluegrass Festival is a weekend event that allows attendees to let loose and have fun. As a tribute to the bluegrass genre, this festival incorporates well-known instrumentals and melodies. In addition, the diverse lineup includes famous and contemporary artists in the genre.
Festival goers can join jam sessions with musicians and workshops to learn about bluegrass. It's a family fun event you can enjoy with your wedding party.
6. Gettysburg Outdoor Antique Show
Treasure hunters will love the Gettysburg Outdoor Antique Show. Open from spring and fall, you can explore unique antiques, like furniture, pottery, artwork, and more. It's an amusing adventure that transports you and your guests back in time.
Whether you're learning about a vintage good's history or discovering hidden gems to add to your home, the antique show is worth adding to your wedding itinerary!
7. Gettysburg Christmas Festival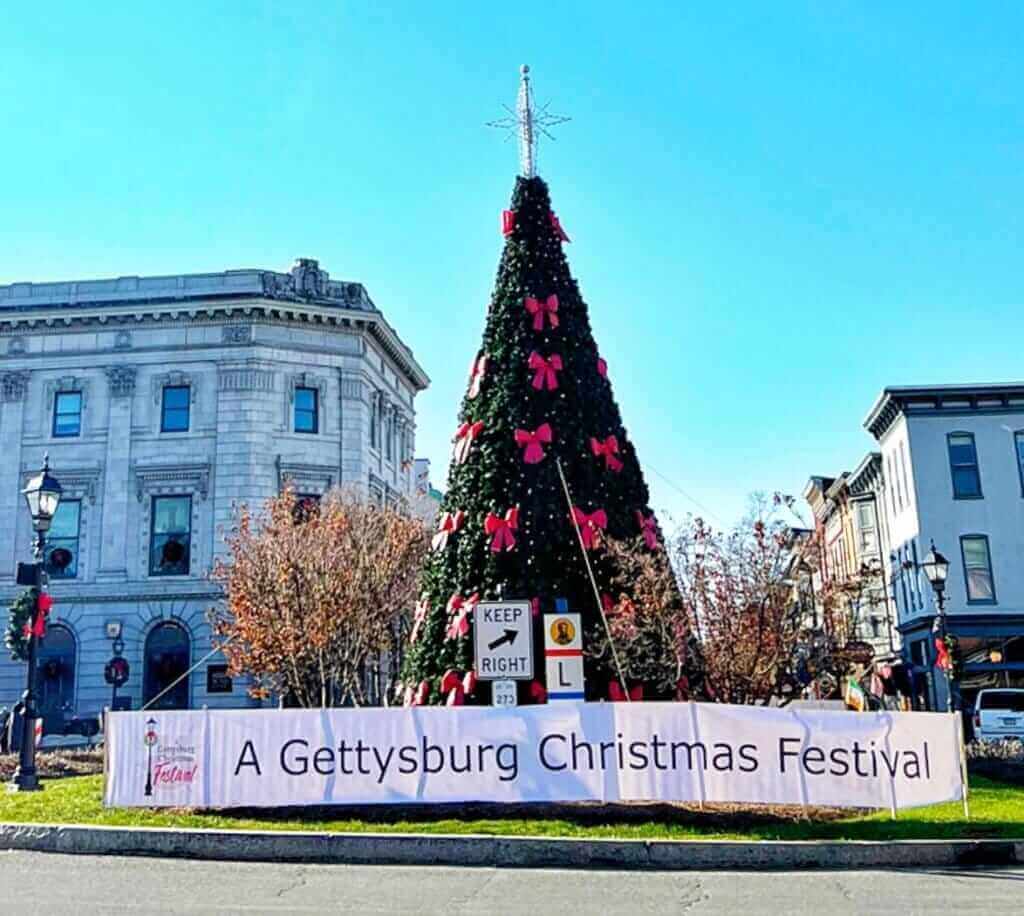 For couples desiring a white wedding, Gettysburg doesn't disappoint. You can share your vows during a magical snowfall and participate in holiday festivities, like the Gettysburg Christmas Festival. During this annual bash, you and your guests will experience the town's holiday spirit through games, entertainment, and themed activities.
For instance, you can enjoy photoshoots with live reindeer, cookie decorating, and carriage rides. Test your balance on the mechanical reindeer or meet the Civil War version of Santa Claus! You can even cozy up with your partner while roasting chestnuts. It doesn't get more joyous than spending time with the locals. Visit the Gettysburg Christmas Festival website for their winter dates.
Your Gettysburg wedding weekend itinerary is officially complete!
Gettysburg offers many opportunities to engage guests in the local culture and community. So whether you get married in the summer or walk down the aisle in the winter, you can rest assured there's always something memorable happening in the neighborhood.
Now that you have a few ideas for your wedding weekend, you can search for your event's entertainment. Your music allows you to express yourself and create a dreamy ambiance for your special day. So if you're looking for the perfect Gettysburg DJ, get in touch with us today.
We look forward to elevating your vision!